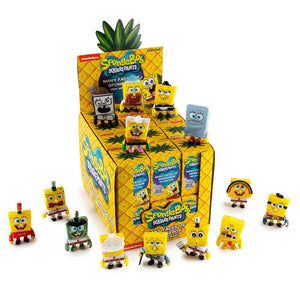 Many Faces of SpongeBob SquarePants Mini Figure Series FULL CASE
Featuring favorites like Frankendoodle, SpongeBob Scaredy Pants and the meme-sensation Imagination SpongeBob from the Idiot Box episode, you'll have to collect as many faces as you can this Fall!  Each of these 14 high quality collectible vinyl figures is individually sculpted and comes foil bagged and blind boxed to preserve the rarity and collectibility of each figure.
*Purchase of a FULL CASE of these figures does not guarantee you will get all the figures in the series.
---
We Also Recommend